Reformer 112 / 110W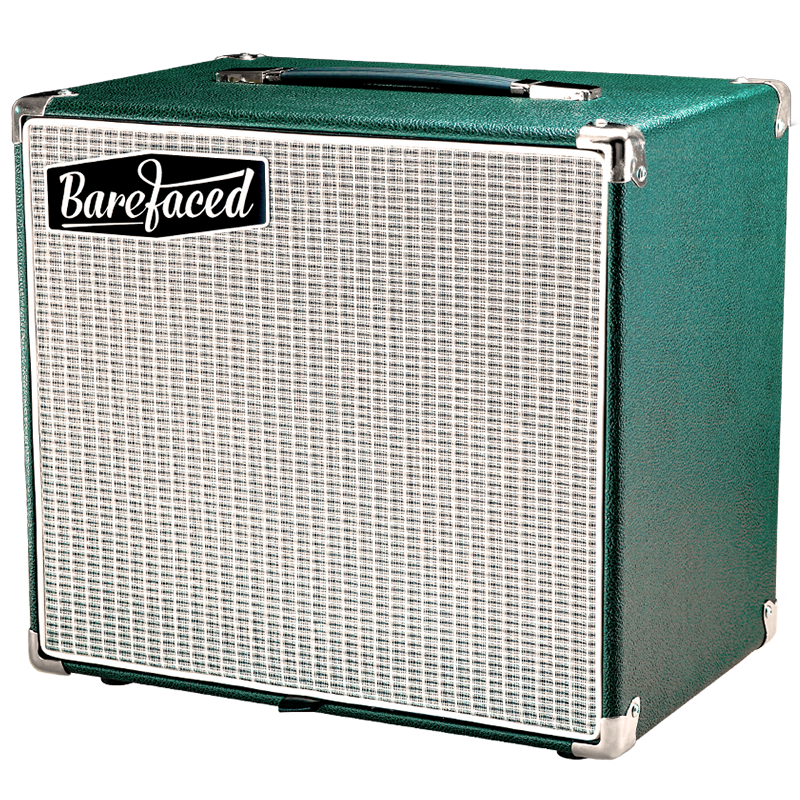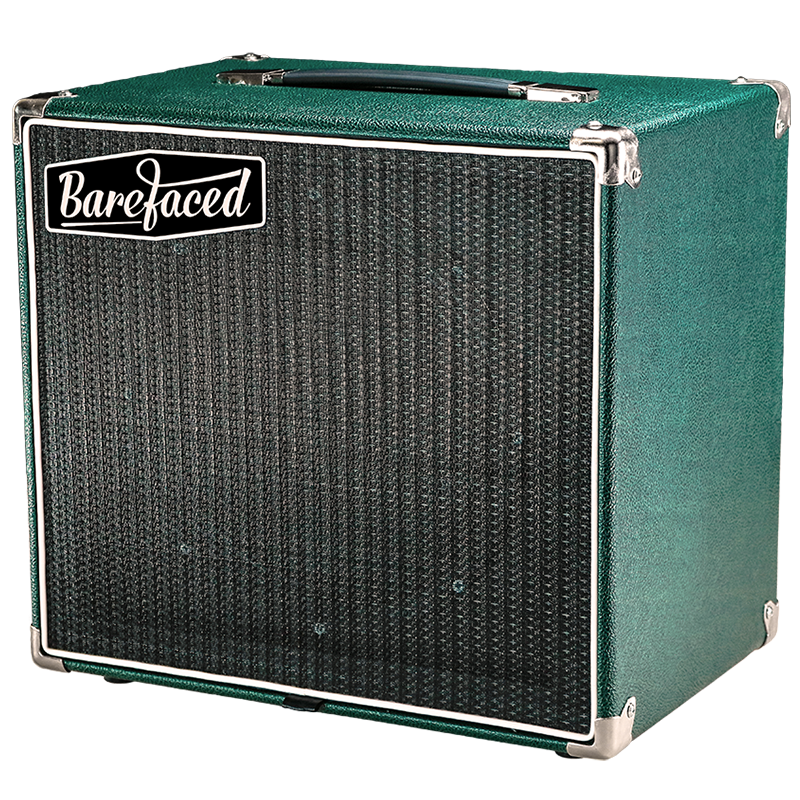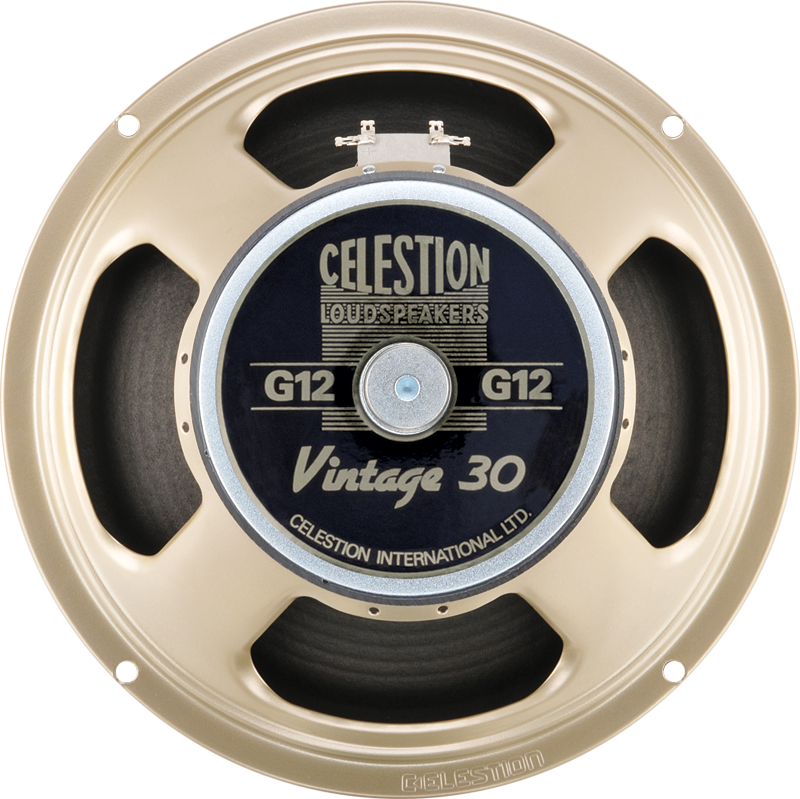 Regular price £399.00 £599.00 Sale
We believe this is the most significant guitar cab launched since the original Marshall 4x12". A bold claim indeed! But listening is believing - the revolutionary patented AVD enclosure lets you hear the true sound from the speaker, uncluttered by internal reflections or cancellations like traditional closed or open-backed cabs. And from the back of the cab the AVD does even more, filling the room with yet more natural tone.
We may have transformed the cabinet itself with our unique Barefaced Diffractor design but we refuse to discard the loudspeaker heritage that's the basis of most great guitar sounds - electric guitars need that tonal shaping, character and vibe which comes from the inherent sonic colour of classic speaker designs. The Reformer 112 has an iconic Celestion Vintage 30 12" 60W loudspeaker as standard and more cosmetic choices. And if the Vintage 30 isn't your ideal sound, you can have any Celestion guitar 12" as a customisation, including all the Alnico models.
We now also offer a custom 1x10" version of this cab, the Reformer 110W - for guitarists who want the tone of a 10" but in a larger enclosure than our Upsetter 110. Also, if you want a wider/larger 1x12" guitar cab, we now have the Usurper 112W and the Radical 112SW custom models to choose from, which are the same sizes as our 2x10" and 2x12" models respectively.
This 1x12" cab has as big a sound as 2x12" cabs loaded with similar speakers because the AVD uses both sides of the cone, front and back, to fill the room with tone. Despite the massive sound the weight is absolutely not massive - thanks to our unique design and construction methods this is the lightest gig-tough 12" guitar enclosure ever made!

Specifications
Stock - V30
Custom - Minimum
Custom - Maximum
Dimensions
(H x W x D)
40cm x 45cm x 31cm
16" x 18" x 12"
Weight
10 kg / 22 lbs
7 kg / 15 lbs (Neo Creamback / Copperback)
Enclosure design
AVD
RMS power handling
60W
25W (G12M Greenback)
250W (Neo 250 Copperback)
Nominal Impedance
8 ohm
4 ohm (Neo 250 Copperback only)
16 ohm
Stock speaker
Celestion Vintage 30
20+ Celestion twelves as custom choices
Or unloaded for a 12" you already own and love
Features
Innovative internal design - Barefaced AVD enclosure for superior audibility, efficiency and power handling
Low-cut filter toggle switch
Choose from the entire range of Celestion 12" speakers. The iconic Celestion Vintage 30 fitted as standard.*
Either a black or silver cloth grill with white piping.
British Raging Green or Black in Black tolex.
Single top strap handle
Rubber feet on base
Dual combi 1/4" + speakon sockets
*Additional customisation fee applies. See below.
Questions
Traditional guitar loudspeaker designs.
There are basically two sorts - closed-back and open-backed. Open-backed because they were combos and needed to keep the valves cool and accessible for servicing, closed-back and sealed because that's how most speakers were made in the 1960s.
How does that affect using them?
The closed-back cabs have narrowing dispersion as frequency increases (a hi-fi speaker uses smaller speakers for higher frequencies to reduce this problem). The open-backed cabs fire sound out of the back as well as the front, so although the dispersion narrows from both front and back in much the same way as the closed-back cab, the sound coming out of the back helps fill the room with mids and highs - but that sound out of the back cancels out most of the lows (due to the inverted phase as the back of the speaker pulls when the front pushes and vice versa). In other words, open-back cabs are easier to hear around the room but the lows are thinner.
How is the Reformer 112 different?
From the front it behaves much like a closed or open-backed cab. But the mids and highs coming out of the AVD at the back are amplified and dispersed around the room whilst the lows are inverted to match the lows from the front, giving lots more bottom. Basically you get twice the output of a closed back cab with an identical speaker AND even better dispersion and audibility (and far far greater output) than an open-backed cab.
What is AVD?
You see it when you look at the back of the cab - it's the Augmented Vent Diffractor. It's a unique patented technology that we started developing back in 2013. At low frequencies it acts as a tuned vent or Helmholtz resonator, improving efficiency, power handling and output. At mid and high frequencies it acts to diffract, disperse and couple the sound with the room for improved audibility and output especially in rooms with poor acoustics.
What is the Lo Cut filter for?
The increased low frequency output from the AVD may be too much for some guitarists' tastes - so you can flick this switch and remove lows at the cab. Doing so not only changes the bass response but also increases the power handling of the cab, lowers the distortion due to motor excursion and reduces the load on your amp's output stage. This can give you two different sweet-spots of optimum speaker overdrive or break-up and two different sweet-spots of power valve overdrive. If your sound is perfect in rehearsal but too dirty at a louder gig then engaging the Lo Cut filer will clean it up.
Customer feedback
28/6/23 - Reformer 112 (Classic Lead 80) - USA
Thanks for these awesome speaker cabs!!
--
---
19/12/22 - Reformer 112 (Gold) - USA
I think it sounds very nice, it's not broken in but it's sounding good already

I'm using it as an alternate speaker at this point for the Mesa blue Angel, which is a 4 x 10 alnico,

playing in stereo with a 50s silvertone both are 6V6 amps
---
18/12/22 - Refomer 112 (V30) - USA
I'm just sending this to let you know I just received the 1-12 Reformer, unpacked it, fired it up and it sounds glorious. Thank you!

I went straight into my new amp - Victory V30 Mk 2 The Jack (silly name).

Clean, loud, glorious. With humbuckers. PRS Custom 24. My tele is in the shop - looking forward to running that.

Next will be to try out a bunch of different pedals.

I originally thought of getting another one and stacking them if needed.

I've changed my mind after watching a few of your videos - great job by the way - keep them coming!

Your design on the 2-12 vertical is quite different and for the reasons you explained.

So if I find that I do start playing out after all and i need a little more, I'll get one of those.

I hope you all have a very happy holiday season. Thank you for all you do,

Eric
---
10/12/22 - Reformer 112 (Neo Creamback) - UK
It sounds huge and is lighter than imagined. Alongside the St James works so well.
---
23/11/22 - Reformer 112 (V30) - USA
The cabinet arrived yesterday just in time for my Thanksgiving holiday break!!! Playing it with my Mesa Mark V 25 and my new Novo Serus and its stupid how good it sounds..
I imagine I might end up getting another one eventually for a stack. Heading over to my friends on Friday to plug in to his Marshall .. looking forward to it.

Thanks again..
I have about 5 friends all drooling over it so I assume you will have more orders heading your way soon

kc
---
21/11/22 - Reformer 112 (G12K-100) - UK
OK. This did the Biz. GMD on 20W, Barefaced Reformer 112 not through the PA and a fair sized venue. OK not a super loud band, but I was only on 12 o clock even at the end. Nice.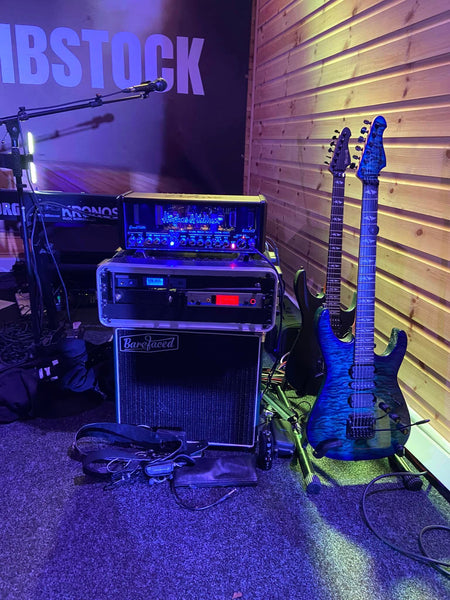 ---
18/11/22 - Reformer 112 (Gold) - USA
The Cab is great!

BUT, I've only played one gig since the pandemic started
and it looks like we are getting a big winter wave of cases here now
So no gigs until next year

I have been doing a monthly video show
the Halloween show is fairly amusing:

https://www.youtube.com/watch?v=_aUDC1pePdc

best, HK
---
16/11/22 - Reformer 112 (Gold) - Germany
First of all, i am very happy with my reformer 112 cab.
Now looking for the new ursuper210 standard version.

I'm reading from the description that the cab comes with both rubber feet on base (horizontal use) as well as sides (assume for vertical use).
Is that correct, can this cab being used both equally horizontally as well as vertically?

Furthermore, is the speaker wiring made in parallel, or can I at least opt for parallel wiring, just to get total 8 ohm resistance from 2 pcs G10 16 ohm, speakers?

Many thanks for your quick reply.
Hanno

Alex responds: Glad the Reformer 112 is performing well! As standard the Usurper 210 only has feet on the base (long side). You could add extra feet to use it vertically but then it won't fit in our official Barefaced cover. It works best horizontally but will still work better than a normal cab vertically. You can now select your impedance/wiring on the product page when ordering a guitar cab from us.
---
14/11/22 - Reformer 112 (G12H-75 Creamback) - USA
I've had 2 gigs with the Reformer 112 and absolutely love it. Since I am in 2 different bands and the other band plays many outdoor festivals, I am looking to purchase the uprising 212V but have 3 questions.
1) What Ohm ratings should those speakers be and would they be wired in parallel or series? (my current amp is a custom tube amp around 22Watts and it has an 8 Ohm output as well as a 4 Ohm output, however, I don't want to limit the possible use of other amps)
2) Could I also add my current Reformer (with an 8 Ohm speaker) to this set up and drive both cabinets?
3) Have you ever made a 4x12 monster? Or, would question #1 answer change if I wanted to drive 2 Uprising 212V cabinets?

I guess overall, I would like a 212V but didn't want to limit myself possibly expanding cabinets.
I wish I understood the Ohm speaker ratings better when expanding.
Thank you so much for your help! All who heard this cabinet these last 2 gigs were very impressed!
Cheers
Brian

Alex responds: 1. This depends on 2!
2. So as you've got an 8 ohm Reformer, I'd get a 4 ohm Uprising 212V. You can then use the Uprising on the 4 ohm tap, and if you want to use both cabs you can daisy-chain them off the 4 ohm tap for a 2.7 ohm total load (which your amp will be totally fine with).
3. We haven't made a 412 guitar cab because there's hardly any situations nowadays when it's a good idea - and because of that you're generally better off with a pair of 2x12" cabs so you can leave one behind when you don't need crazy loud output on stage.
---